Open up a travel magazine and see a shot of a giraffe taken on safari in Africa, see an image of an eagle in flight or a lion mid-feast, and it's likely they been taken by a wildlife photographer. Capturing these animals in their natural habitat is one of the hardest skills that can be learned, especially as photographers are contending with the unpredictability of the animals. The shots may look effortless, but it's likely that for every perfect photograph, there are hundreds that didn't make the final cut. Whether you dream of capturing sunsets in some far-flung destination with wildlife grazing in the distance or getting up-close and personal with your favourite wildlife animals in the UK, here's how you can turn your passion into a career and what you'll need to keep in mind while out photographing in the wild.
Learn the Basics
Before you begin to develop your expertise in wildlife photography, it's important that you have mastered the basics of photography and developed a true skill for taking excellent images. As mentioned, wildlife photography is extremely difficult, therefore you will need to ensure that you have a grasp of elements such as composition, lighting, shutter speeds etc., and that you are well acquainted to your cameras settings. Read more in our guide to composition here.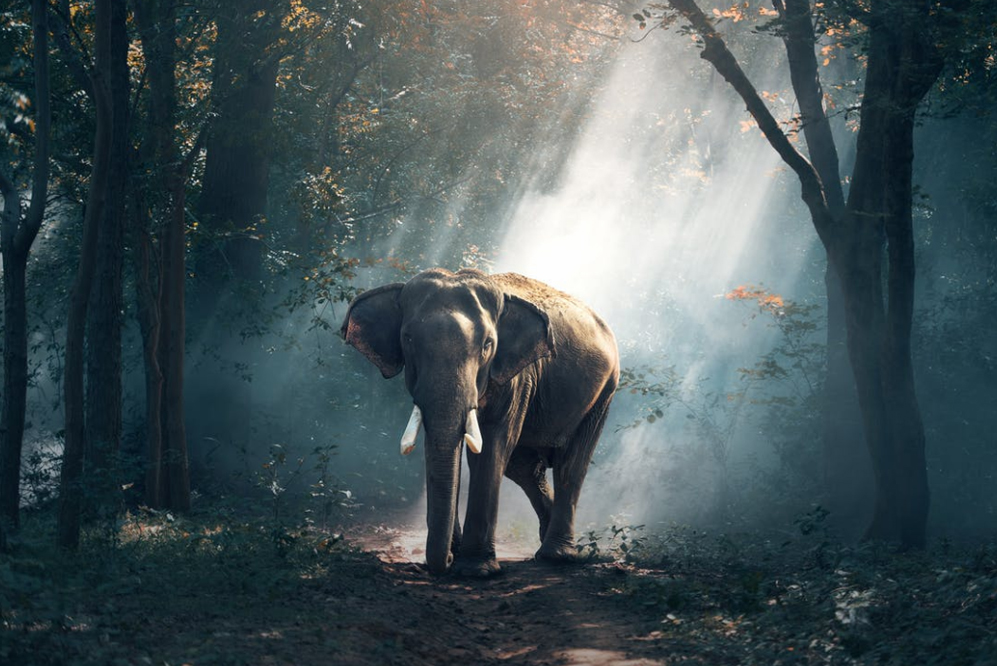 Shoot in Motion
You'll need to learn how to take photographs of animals in motion, as no animal is going to stop mid-run across the land and pose ready for the camera when you are ready. Hunting, running, swimming, walking and playing – you'll need to ensure that you are able to capture wildlife with clarity and precision. To shoot in motion, you'll require a fast shutter speed, as even the slightest movement from both animal and yourself will result in a blurred image. As a guide, you'll need to use a shutter speed set to between 1/500th and 1/1000th of a second.
Consider your Equipment
Hiking up mountains, trekking on safari or walking around your local park, wherever in the world you are, when you're taking photographs you do not want to be lugging around unnecessary equipment.
The below list includes items that you may want to include in your kit bag, but remember, all are not essential so only take what you need.
Camera
Long lens
Lightweight tripod
Camera remote
Binoculars
Camo gear for your camera
Headlamp for low light conditions
Photo blind
Gimbal head
Rain cover
Photography bag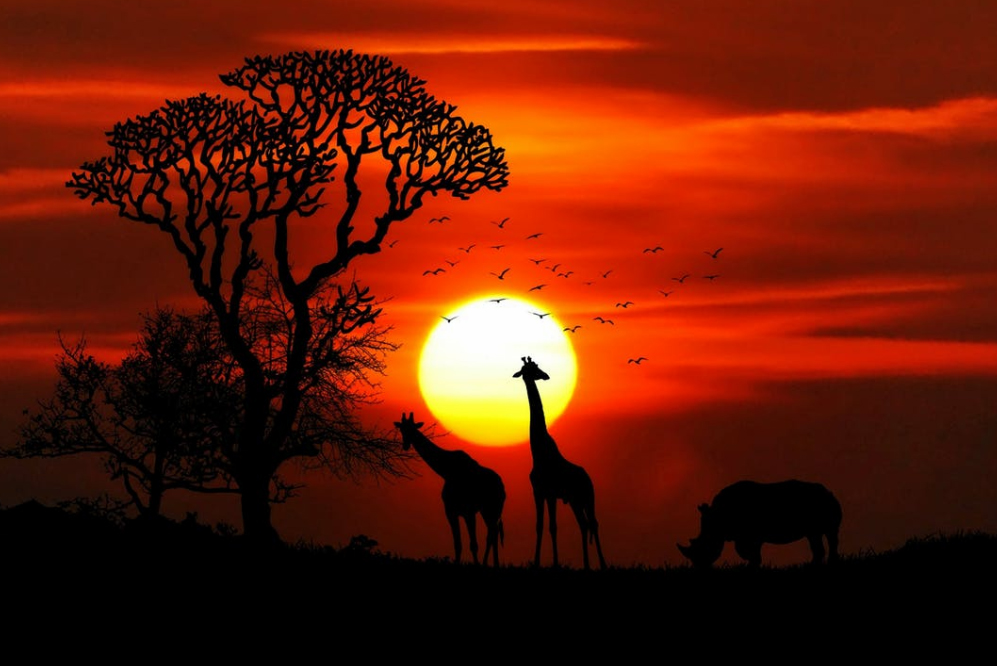 Understand Lighting
Shooting at dawn or dusk will produce some of the most stunning photographs, especially so in wildlife where there is no light pollution and some beautiful sunrises and sunsets. When shooting with backlight, keep an eye out for silhouetted animals as this will make a great photograph and create a halo of light around an object. Animals with fur or feathers will add an extra dimension when backlit. Use a fill light to add shadowing when the sun is beating down on an animal and to break up harsh sunlight. While shooting a subject with sunlight at a 90-degree angle to your direction will show detail in the form and texture of the wildlife. Many often think an overcast day is written off as bad light, but when photographing in the great outdoors it can enable you to pick up detail in an animals markings or coat texture.
Be Patient
We mentioned earlier how there's no posed shots in wildlife photography, so you'll need to be patient as there's no telling when you'll spot a certain animal in the wild or capture it in the way that you had in mind. You could find yourself waiting hours to capture an image or it could happen before you have all of your equipment set up – whatever way, you'll be kept on your toes and need to be patient at all times.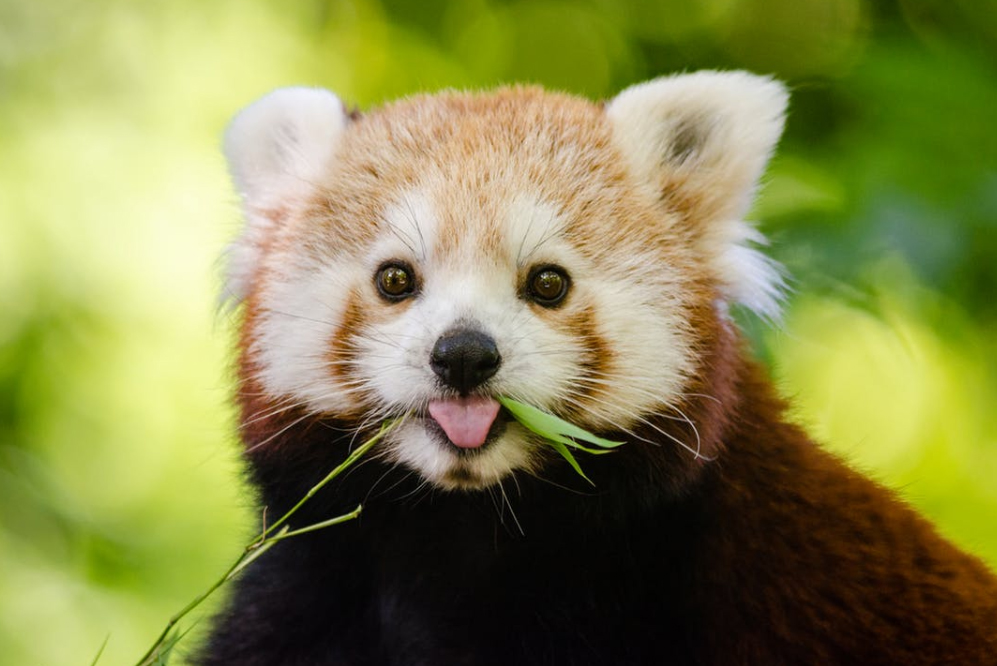 Practice, Practice, Practice
Practice makes perfect as they say, so there's no good booking a ticket half way round the world (and depleting your bank balance in the process) to capture a certain species if you've had no prior practice beforehand.Wildlife is all round so take your camera with you wherever you go, as you never know where a photo opportunity may present itself. Cities, towns, villages and the countryside are bursting with wildlife such as foxes, badgers, deer, birds and more – so take a walk with your camera and get snapping.
Enter Amateur Competitions
Entering amateur competitions is a great way to begin to get your work out into the 'real world' and get your work in front of industry professionals. It will also challenge you to push your photography skills and strive to take an image which could potentially be a worthy winner. In the UK you can enter competitions such as:
The British Wildlife Photography Awards
Wildlife Photographer of the Year
Countryfile Calendar Competition
Enjoy Nature
Lastly, enjoy it. Taking photographs in the wild, is a waiting game so you need a positive, can-do attitude and to be prepared to wait to witness animals in their natural habitat. However, when you do capture an image and see the photo post-production the blood, sweat and tears to get there will all be worth it.