The Best Wedding Photo's of 2015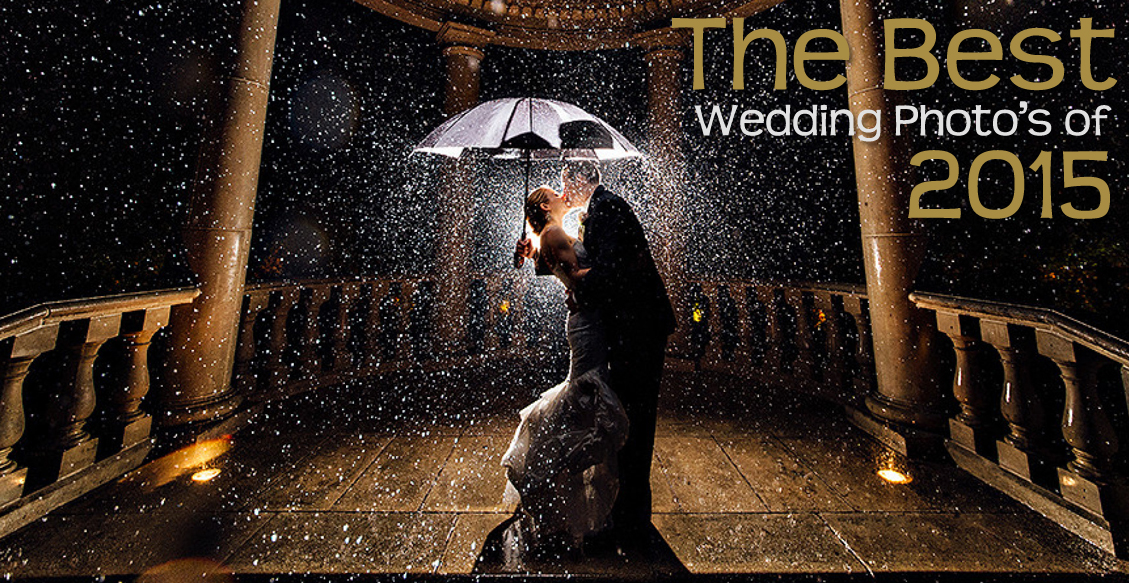 A wedding is the happiest time in a couples life, from marrying the love of your life to being surrounded by family and friends in a beautiful location, getting married is a truly magical time for a couple. When planning a wedding, a wedding photographer is the one element that you need to invest in, after all, once the wedding day draws to a close all you'll have to remember you special day by is memories and those all-important photographs.
Whether you want a traditional photographer or someone to capture those behind the scenes shots or quirky images to remember your day by there's plenty of photographers out there waiting to snap your special day. If you're planning your wedding then these wedding photos from photographers and happy couples as to what makes them so special, will help to inspire you as to what you want to achieve from your wedding photographs.
| | | |
| --- | --- | --- |
| Stephanie Walton, runs her own blog, Stephanie Dreams, and also photographs other couples special days. Sharing her own wedding day picture she said, 'I loved our Wedding day because I married my best friend, got to hang out with amazing friends and family in the most magical place and had a fun and awesome day.' Stephanie also photographs weddings at Stephanie Dreams Photography, and captures all those special moments from start to finish which help to make you say this is the best day ever! It's the little things which often help to make a wedding so special, so capturing those little jokes, laughs and in between moments often create some of the best shots which you can treasure. For many of us getting married is about sharing our special day with our loved ones too. A wedding allows us to get the whole family together along with our friends to celebrate our marriage to the 'one'. Whether you choose to have a large or small wedding, bringing the whole family together and celebrating with loved ones is always a wonderful experience. | | Natalie Ray from Platinum Sox love the image her photographer Melanie Chadd captured, "This photograph captures the spirit of both my wedding and my photographer. Mel has been a good friend of mine for many years and I always encouraged her love of photography because I could see that she had such an amazing talent for it. When she finally took the plunge and became a professional photographer, I was honoured that she agreed to photograph my wedding. These days, Mel is an acclaimed photographer in Perthshire, Scotland. So looking back at this photo I think fondly about our amazing day in the spectacular setting of Avoncroft museum. It captures the fun of the day with my husband and brother celebrating together. It also reminds me of how lucky I was to have one of my best friends photograph my wedding and capture the spirit of it in a way that nobody else could have achieved." |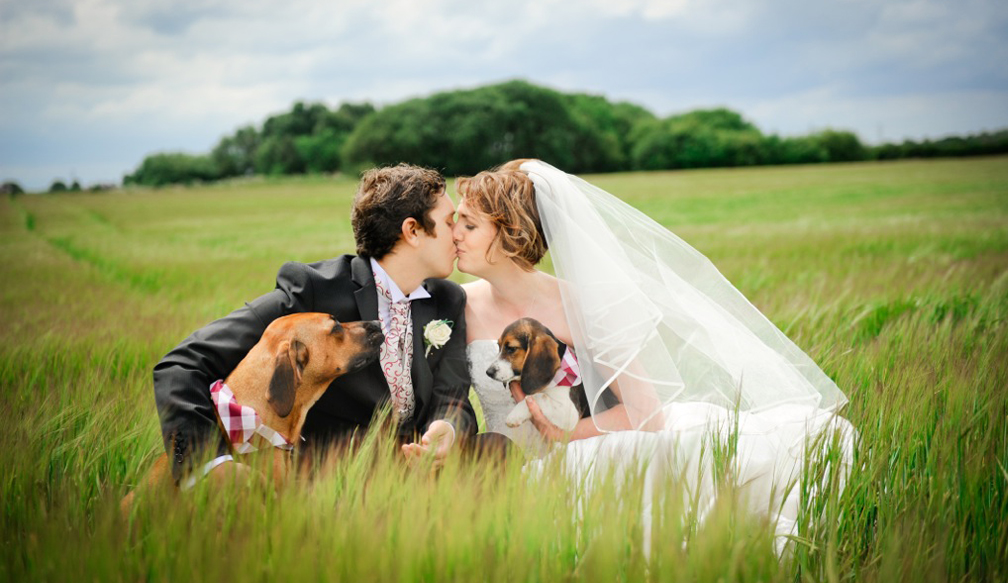 Ben and Sarah McDermott met through a shared love of horses. So when it came to planning their special day, the animal-mad asked equine photographer Sue Westwood-Ruttledge from The Equestrian Bride, to do the honours."Our animals are such a big part of our life, it seemed wrong not to have them involved in our special day," explains Sarah. "We know Sue as we keep our horses in the same yard, and when we discovered she was a specialist horse and dog photographer it seemed like the right thing to do."Sue said: "I thought it was a lovely idea to involve their animals in this way on their wedding day and their guests were very understanding. As an equine and canine photographer, I completely understand how big a part people's pets play in their lives. I'm completely potty about my horse and dogs too."Friends and family obligingly took snaps of the wedding throughout the service and reception, so the whole day was recorded for posterity. But the official wedding photographs take pride of place around the house.
| | | |
| --- | --- | --- |
| Alys Bryan, from Olive Living shares her special memories of her day and credits Blush Photography with their beautiful wedding photo. Blush Photography capture couples happy days in the sunny Algarve in Portugal. Nickie Davis who runs Blush Photography got married in the Algarve herself and captures natural shots throughout a wedding day to provide the couple with photos to cherish. Alys shares her thoughts on her special day; "we celebrated our wedding day with 24 family members and close friends, we were thrilled to share our experience with those closest to us. This photograph captured a quiet moment we shared together, one of very few moments in the day that we were alone, and a moment where we understood the commitment we had made to enjoy our lives together."Getting married abroad really adds to making the day extra. Your wedding day will always be a day to remember but getting married abroad will help to make the day even more memorable. Whether you choose a location abroad that's special to you or you choose a destination you've always wanted to visit it'll be a day to remember regardless. If you choose to get married in a hotel abroad then it's likely they'll already have a photographer they regularly use, but there will also be plenty of freelance photographers who work in this industry abroad. | | Anneliese Szczygielski from Grown Up Glamour shares her thoughts on her big day. Admittedly, planning our wedding was one of the most challenging projects I have taken on. There were a lot of stressors that came up during the planning: I lost my job right after we paid for our venue and my father had unexpected surgery weeks before our wedding. In a time where it seemed like everything was going wrong, my then fiance stood by my side, reassuring me we could make it through anything. On our wedding day, my father was able to walk me down the aisle and dance with me. Our entire family joined us as we said our vows and committed our lives to one another. The rain, the 40 km/hr winds, and the freezing cold were just a backdrop to our perfect day. There was not one moment I wasn't smiling. Not one moment I wasn't in awe with the man that had chosen me as the woman to share his life with. Our wedding day was special because of the family and friends we shared it with. We didn't need a wedding to be committed to one another – we needed a wedding to show love and appreciation to the family and friends who have supported us our entire lives. Having all the people you love in one place celebrating you is a pretty magical thing. |